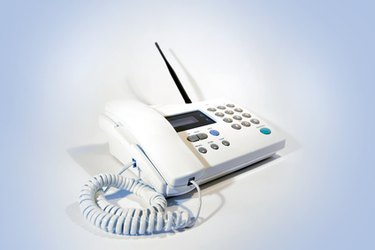 Upgrading your TracFone will allow you to switch to another TracFone prepaid phone at any time. Since TracFone is prepaid, upgrades are preformed at any time throughout your service and there are no additional fees. In order to upgrade your existing phone, you will need to have purchased the new phone from any participating wireless store or directly through TracFone. Upgrading will allow you to keep any unused minutes and transfer your current telephone number to your new TracFone.
Online
Step 1
Navigate to the activation page on the TracFone website to upgrade your phone. Have both your old phone and new phone available during the upgrade process. Select the ratio button next to "Transfer my service and phone number from one TracFone to Another."
Step 2
Select the model of your new phone from the photos beneath the transfer option. Confirm your selection and click "Submit" to continue. Select the TracFone you are currently using from the next screen. Confirm your selection on the right side of the page before pressing "Submit."
Step 3
Log in to your TracFone account if you have previously made one for your old phone. Register for an account if you have not by clicking the register button beneath "New Online Customers."
Step 4
Type in your new TracFone information located beneath the battery of your phone once you log in. This process will upgrade your account to your new TracFone account but may take anywhere from three to 10 days to complete the transfer.
Customer Service
Step 1
Contact TracFone Customer Support at 1-800-867-7183. Have both your old phone and the phone you are upgrading to available.
Step 2
Do not call customer service on the phone you plan to upgrade from. Doing so will result in losing the connection with the representative while in the middle of upgrading your phone.
Step 3
Indicate to the representative that you want to upgrade your phone to a new one. Provide information concerning your account and the two telephones. This method will also take up to three to 10 days to complete the activation.