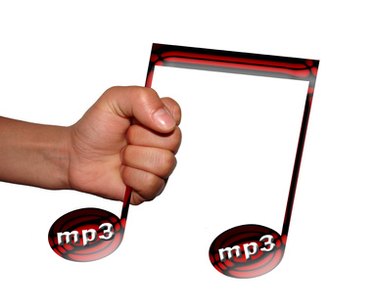 Playing your personal audio and video files in a portable manner is the primary purpose of the Philips GoGear 8 Gb MP3 player. After using your device a few times, you may experience some problems. Following a few steps and performing your own basic maintenance will have you operating your GoGear effectively and efficiently in little time. Learn to reset your GoGear, recover your GoGear through your computer's installed device manager, remedy a power problem, and wake your GoGear up from standby mode.
Step 1
Reset your GoGear with something sharp like the tip of a pen or the end of a paper clip, if you're device isn't working properly or there's a frozen display. Insert the sharp object into the "Reset" hole (located at the bottom of the player), and hold it there until the device turns off. If resetting the device does nothing to restore the display, access the "Philips Device Manager" through your computer to recover the GoGear.
Step 2
Click "Start" on your computer, then "Programs," "Philips Digital Audio Player," "Aria Device Manager," and then "Philips Device Manager." This will launch the "Philips Device Manager." Make sure the GoGear is turned off completely. Connect your GoGear to your computer while holding down the "Volume Up" button. Continue to hold the "Volume Up" button on your GoGear, until the "Philips Device Manager" recognizes the device and enters recovery mode. Click the "Repair" button when it appears on your computer, then follow the steps to fully recover the GoGear. Properly disconnect your GoGear from your computer and restart the device.
Step 3
Recharge your device if your GoGear dies suddenly while playing. Connect the GoGear to your computer via the supplied USB cord. Plug one end of the USB cord into a functional, open USB port on your computer. Plug the free, smaller end of the USB cord firmly into the small USB jack on your GoGear and turn your computer on. This will begin the charging process of your GoGear. If recharging doesn't work, the battery may need to be replaced. Check that your GoGear isn't in standby mode. Hold the "Power" button for two seconds to turn it back on.