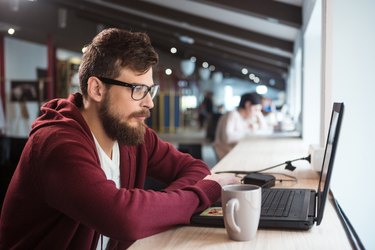 Whether you are using Avira AntiVir Premium or Avira AntiVir Personal Free Antivirus in the Avira Security Suite, you can turn off an Avira tool with basic manual steps. Avira is an anti-virus tool that protects your computer from viruses, worms, Trojans and dialers. For that reason, it is important to have its real-time protection running at all times. Yet, if you need to disable Avira, ensure that it is only temporarily or you have another anti-virus tool running.
Step 2
Type "msconfig" in the Start Search box and press "Enter." Select "Continue" if the User Account Control window appears. Allow the System Configuration Utility to load.
Step 3
Select the "Startup" tab. Uncheck the box next to Avira under "Startup Items." Click "Apply" and then "OK."
Step 4
Allow your system to reboot. This will turn off Avira.