Most of the programs running in the background of your computer start automatically during PC reboot. These applications were added to the Windows startup menu during default installation. However, you probably do not need all of the programs that are currently running on your computer all the time. This only slows down your PC and the reboot time. Fortunately, you can access the Windows startup menu and remove the programs you do not need to have running automatically. Turning off the programs shuts them down until you enable them again through the "Start" menu.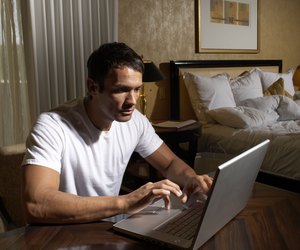 Step
Go to the "Start" menu, type "msconfig" in the "Start Search" box and press "Enter" to start the System Configuration utility.
Step
Click the "Startup" tab in the System Configuration window.
Step
Uncheck the programs that you want to turn off and stop from running in the background. Click "Apply" and "OK" to save the new settings. Restart your computer.