In order to connect to a wireless network and the Internet on an IBM Lenovo machine, you must first enable wireless networking via your computer's operating system. Allow about five minutes to enable your IBM Lenovo computer's wireless capabilities.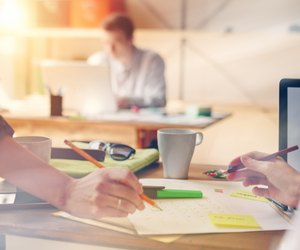 credit: littlehenrabi/iStock/Getty Images
Enable Wireless in Windows 7
Step
Click the Windows logo in the bottom left of your screen. Select "Control Panel" from the menu.
Step
Click the "Network and Internet" icon in the Control Panel.
Step
Click "Network and Sharing Center."
Step
Right click "Wireless Network Connection" icon. Select "Enable."
Enable Wireless via Switch
Step
Check your IBM Lenovo laptop for a wireless networking switch. It is usually on the front of the computer above the keyboard.
Step
Slide the wireless switch to the "On" position.
Step
Look for a wireless light on the front of the laptop. In some cases a light will come on to indicate that wireless networking is active. Other switches, when active, reveal a green strip of plastic.