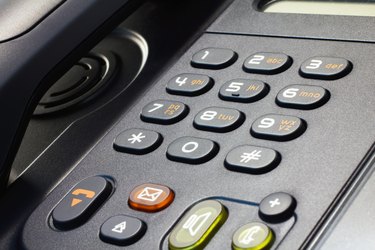 Caller ID blocking is useful for protecting your privacy and keeping telemarketers at bay. However, from time to time, you may decide to disable Caller ID Blocking--perhaps when you phone a friend who screens calls. For cases like this, you can easily unblock your caller ID temporarily.
Step 1
Pick up or turn on your phone.
Step 2
Dial *82; wait 1 to 2 seconds.
Step 3
Dial your phone number as you normally would. Your phone number will appear unblocked on the recipient's side.