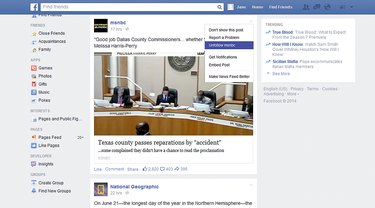 When you add a friend on Facebook, you automatically begin to follow his posts. If you prefer not to see those posts in your News Feed, you can unfollow him and still remain friends. The same action also applies to pages that you've liked; you can use the unfollow action to remove a page's posts from your News Feed without removing your "like" from the page.
From the Timeline or Page
Step 1
Open Facebook and sign in to your account.
Step 2
Navigate to the page or Timeline of the person you wish to unfollow.
Step 3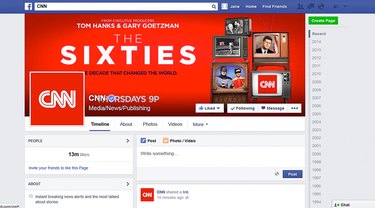 Click the "Following" button. It changes to a "Follow" button, indicating that you have successfully unfollowed the individual or page.
From Your News Feed
Step 1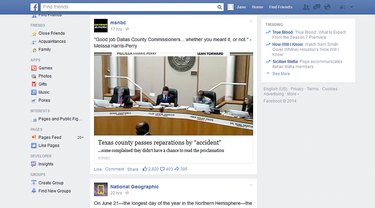 Locate a post in your News Feed from the person or page you want to unfollow.
Step 2
Click the arrow in the upper right corner of the post.
Step 3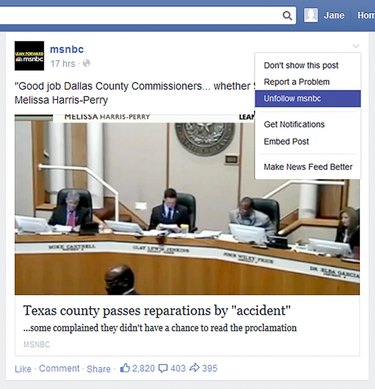 Select "Unfollow" from the drop-down menu that appears.