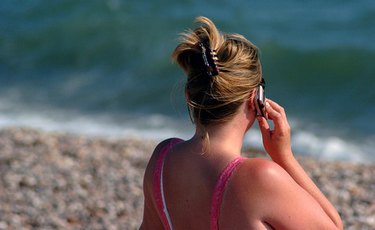 In today's technology -driven society, it´s impossible to avoid the constant stream of pictures, articles, and conversation about the newest Apple product. Go ahead and purchase the new iPad, but the older products are still useful. If you have an older iPhone that has been disabled, don't just throw it away. Consider "jailbreaking" and unlocking it for free. You can replace the SIM card with a pay-to-use card and use the iPhone for international travel or a backup phone.
Step 1
Look in the phone-information section of iTunes to see what type of phone and what version of system software you are using. Do not upgrade your software version without first checking that unlock software exists.
Step 2
Refer to the jailbreak matrix to see what software will jailbreak your phone and specific version of firmware. Jailbreaking an iPhone allows the phone to use software that Apple does not endorse but that is required to install the unlocking software.
Step 3
Download the jailbreak software on your computer. Refer to the software creators' website, though they may provide you to a link on sourceforge.net. As with any software, check the source and notes from the download client before installing it.
Step 4
Follow the installation wizard, which will guide you through jailbreaking your iPhone. The process can take about an hour.
Step 5
Look for a new icon labeled Cydia. This new app will allow you to search for jailbroken, or non-Apple-licensed applications. Use this app-store-like software to locate and install either Icy, UltraSnow, RedSnow or PwnAge Tool, depending on your iPhone and version of firmware.
Step 6
Launch the new unlock app. Simply follow the steps in the wizard to complete the processing of unlocking your iPhone. Once you have installed it, click Reboot.
Step 7
Replace your disabled SIM card with a working SIM card. Pay-as-you-go SIM cards are available from many carriers, and these can be switched to other countries' networks, which is handy for the international traveler.
Warning
You will need to repeat this process with every software update.