Locks, or security codes, help protect cell phones against unauthorized use. Locking restricts access to the phone menus, including the phone book and dialer. Manufactures initially program phones with a default lock code that's found in the user's guide. The default code remains active until you choose to create a new four- to eight-digit code. Users sometimes unintentionally lock their phones and can't remember their code, or don't know the code because another user created it.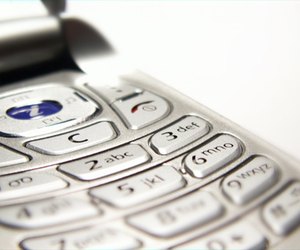 Step
Enter the default lock code found in the user manual. This factory-set code is typically the last four digits of your telephone number.
Step
Engage your imagination and try to guess the code. Think of number combinations you might use-birth dates, anniversaries, last four digits of social security-or simple, repetitive combinations such as 0000, 1234 or 9999.
Step
Contact Metro PCS customer service, explain the situation and ask for the Master Subsidy Lock (MSL) code-which they may not provide. All service providers use discretion before releasing this code. Alternately, search online for an MSL calculator and obtain the six-digit code yourself, based on the ESN number on the back of your phone. Use the MSL code and override the user-created code.
Step
Visit a Metro PCS authorized dealer to flash your phone with MetroFLASH. This software overwrites the firmware, restoring the original factory settings and resetting the user-created code with the original factory default.