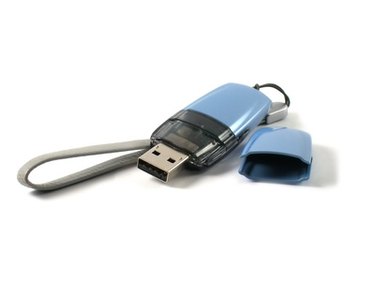 Sometimes it is necessary to block USB Flash drive access to keep sensitive information free from the possibility of being copied from a computer. Restoring access to the USB Flash drive may be desired at some point. The process for restoring access to the USB Flash drive is very similar to the process for restricting them. Even a novice user can make the necessary changes needed in order to use the USB Flash drive once again.
Step 1
Go to "RegEdit" by clicking the "Start" button and searching for "RegEdit."
Step 2
Open "RegEdit" by clicking on the name from the search results list.
Step 3
Scroll down the list of keys until you find "HKEY_LOCAL_MACHINE\SYSTEM\CurrentControlSet\Services\UsbStor"
Step 4
Change the "Start" value from "4" to "3." This will make the USB Flash drive ready to be used once again after rebooting your computer.