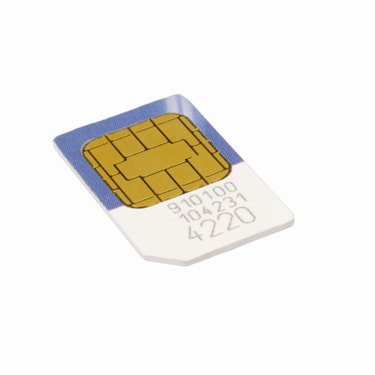 The SIM card in your cellphone has a built-in security setting that prevents unauthorized use of the phone. When the option is enabled, you will need to enter a Personal Identity Number (PIN) to unlock the phone. Multiple wrong entries will cause the SIM to lock completely and you will need to enter an eight-digit code before the phone can be used. This second code is called a PIN Unlocking Key, or PUK for short, and it is unique to your SIM card. Your wireless carrier can provide you with the PUK needed to unlock your SIM.
Step 1
Contact your provider and request the PUK for your device. Most providers list toll-free customer service numbers and hours on their invoices as well as the company website. The customer service agent will ask you to verify your account details, such as phone number and password, before the PUK for your cellphone will be released to you.
Step 2
Power on your cellphone with the locked SIM card properly inserted. A "Locked PUK" or "Enter Code" message will appear when the phone boots.
Step 3
Use the keypad to enter the eight-digit PUK code and press "OK." An "Enter PIN" message will appear.
Step 4
Use your keypad to enter any four- to eight-digit PIN code of your choosing. Select a code that is easy for you to remember but difficult to guess. Press "OK."
Step 5
Re-enter your new PIN code when you are prompted to confirm. Press "OK." If the codes have been correctly entered, an "Unlocked" confirmation will appear. Otherwise, you will be prompted to re-enter the PUK. Verify your codes and try again, starting at step 3.