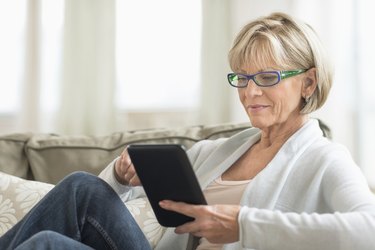 When you're ready to leave Christian Mingle, you'll need to complete the site's unsubscribe process to ensure no future billing occurs and to prevent your account from showing up in member search results. Account status is controlled through the "Your Account" option of the Christian Mingle website. You can delete your Christian Mingle account at any time, but the site saves most of your information in its database.
Step 1
Log in to your Christian Mingle account. Click "Your Account" to view account details such as membership status, login settings and hidden or blocked members.
Step 2
Click "Remove My Profile" to initiate the account-deletion process. Complete the account-cancellation survey, which includes three questions about your Christian Mingle experience and offers you an opportunity to provide feedback on the service.
Step 3
Click "Continue" to remove your profile. Depending on your survey choices, you may see one more set of questions. For example, if you select "I'm getting married!" as your reason for leaving, the next menu will ask your permission to share your success story with other Christian Mingle users. Fill out these questions as needed and click "Continue" to finish deleting your account.