Updating the cell phone tower on your phone requires that you update the PRL (Preferred Roaming List) on your device. Updating the PRL locates the nearest cell phone tower in your area that can provide you with the best signal to make calls and send and receive data. It also allows you to roam on other networks, if there is not a cell phone tower for your network in the area. Most phones automatically update the PRL, but you can do it manually if you are finding it hard to get a signal.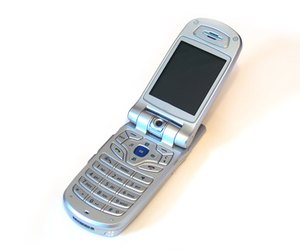 From Your Phone
Step
Press the "Menu" application and access the "Setting and Tools" menu.
Step
Select "About Phone," "General" or "Phone Info" from the settings menu.
Step
Select the option "System Updates," and then "Update PRL." Your device will automatically try to locate the nearest cell phone tower in your area.
Step
Reboot the device when prompted to do so.
Over-the-Air Programming
Step
Dial *228 from your cell phone and press "Send." Wait for the automated menu to play.
Step
Select option "2" to update the PRL on your cell phone. Wait for the confirmation message to play.
Step
Disconnect the call and reboot your cell phone.