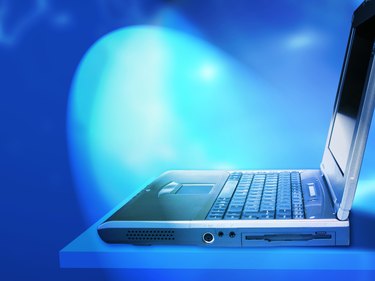 The Magellan RoadMate 1200 is a vehicle navigation device that guides drivers to their destinations using maps from a pre-loaded memory card. Updates to the RoadMate 1200 may include either map or software updates. Map updates install the latest street information, adding new roads and removing ones that are no longer in use. Software updates make improvements on the RoadMate 1200, such as providing faster search times for points of interest.
Step 1
Go to the Magellan website and navigate to the "Support" tab. Select "Manuals & Software Updates."
Step 2
Select your product from the drop down menus in the bottom right box. Under "My Magellan Is," select "Magellan RoadMate Series." Under "Select a Model," choose "Magellan RoadMate 1200 – US." Hit "Submit."
Step 3
Choose whether you would like to update the device's software or maps. For software, click the link under "Updates." Click "I Want To Download This Update." Log in to your Magellan account, or create a new one. Click "Download Now," then save the update to your computer when prompted.
Step 4
Open the software update file when the download finishes. Click "Next" twice, then turn on the RoadMate 1200 and connect it to the computer with a USB cable. Click "Continue" in the Windows Signature box, if it appears. Click "Next," and the update begins installing on the device. Click "Finish" when the update is complete.
Step 5
Click the link under "Upgrades & Maps" to purchase the latest map update. Click "Add to Cart," then "Proceed to Checkout." Enter your billing and shipping information to complete the order. Magellan will mail you the update on an SD card.