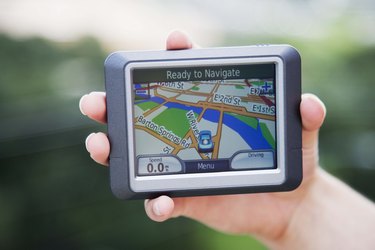 Garmin produces automotive products, fitness devices, marine units, wireless applications and outdoor products (See Ref 1.) The company uses innovative technology it developed beginning in 1989 to create their best-known product, the Global Positioning System (GPS). However, their creations do not stop there. Additionally, Garmin has grown to become a worldwide producer of communication and navigation devices. Becoming an authorized dealer for Garmin has the potential to offer monetary rewards with no limits.
Step 1
Contact the Garmin International, Inc. office by calling 913-397-8200 between 8 a.m. and 5 p.m. Monday through Friday. This is the corporate office for Garmin that handles the dealer authorization (see Ref 2.)
Step 2
Press zero during the recording. This automatically transfers you to an operator.
Step 3
Request for the operator to transfer you to a Garmin accounts representative who handles new dealer authorization. Provide her with your city and state so she can transfer you to the correct representative. They work with dealers based on regions.
Step 4
Ask for an application required for a dealer for Garmin. Provide the accounts representative with your name, business name, location and contract number. Also, tell him how you would like to receive our application packet, via mail, fax or email. Ask for his direct contact number and write it down.
Step 5
Complete the information requested on the application, such as your business name, tax identification number, address, location, additional products and estimated sales. If you have questions, contact your accounts representative before completing the application.
Step 6
Place your application and a copy of your business license in a large envelope after making a copy for your records. Mail them to Garmin International, Attn: Dealer Request, 1200 E. 151st Street, Olathe, KS 66062-3426.