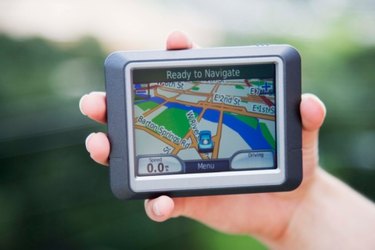 Cobra's line of GPS navigation devices are designed to aid drivers with directions to locations around the country. Most models offer features such as lane assistance and a points of interest database that displays nearby entertainment venues, lodging, restaurants and ATMs on the map. On occasion, Cobra may release a software update for its GPS devices. These updates fix issues with the device or add enhancements to existing features.
Step 1
Navigate to the Cobra website, and click on the "Customer Service" tab at the top of the page (see Resources). Click "Software Updates" under the "Support" heading.
Step 2
Click on the name of your GPS product, then scroll down to the "Software Updates" heading. Click on the latest update to begin downloading it to the computer.
Step 3
Double-click on the downloaded software update, and click "Run" if you are shown a security warning. Click "Next" twice. Connect the GPS to the computer using its included cable, then click "Next."
Step 4
Click "Next" and "Install." The update is transferred to the GPS. Click "Finish" when you are notified of completion. Disconnect the GPS from the computer and turn off the power.