VUDU apps for Vizio's line of TVs and Blu-ray players do not require action on the part of the user to install updates. The application platform uses the integrated adapter to connect to the Internet via the router or modem. The updates download to your television automatically as they become available. Usually, you won't notice an app has updated unless its icon or functionality has changed.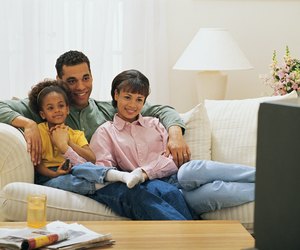 Step
Turn on the TV and use the arrow buttons on the remote to highlight "HDTV Settings."
Step
Press "OK" and select "Network Menu."
Step
Select "Manual Setup," then "Test Connection" to make sure your Internet connection is working properly. If you receive an error, go back to the main screen and set up your connection using Setup app.
Step
Click the "Back Arrow" to go back and press "Power" to turn off the TV. Available updates are installed while the TV is off.