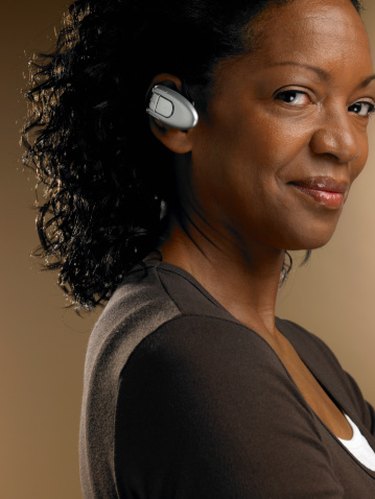 Instead of wasting precious time downloading music from your Bluetooth phone to play on your laptop, simply use the Bluetooth connection. Bluetooth uses radio signals to connect electronic devices up to 33 feet away. Therefore, you do not need messy cables to connect the devices. Of course, the devices need the Bluetooth technology to connect to each other. Connecting your laptop speakers to your phone is only a few clicks away.
Step 1
Open the "Bluetooth" software on your laptop. Turn on or enable your Bluetooth adapter.
Step 2
Turn on or enable your Bluetooth adapter on your phone.
Step 3
Wait for your phone to find your computer as a Bluetooth device. There will be a list of active Bluetooth devices in your area. Be sure to select your computer.
Step 4
Select the Bluetooth icon on your computer. Depending on your phone and laptop, a password might be generated on your phone. If there is a password, type the password generated from your phone into your laptop.
Step 5
Connect the two devices. There are a variety of options from which to choose, such as transfer files and transfer phone book. Choose the option to use the laptop speakers or an option to use the laptop as a headset. Both options play the music from your phone to your laptop speakers.