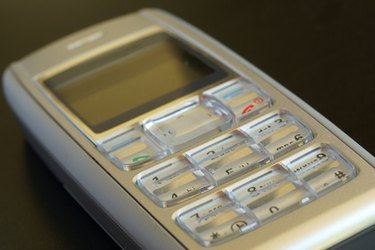 Verizon cell phone owners who want to use an alternative service due to Verizon's high service plan costs should consider changing their plan over to the Net 10 service. Net 10 lets its users pay only for the amount of services that they want to use. Net 10 also offers a monthly pay as you go plan. Net 10 does not require one- or two-year commitments like most cell phone service providers do. Take your Verizon phone with you when you change service providers and save even more money in not having to purchase a new phone.
Step 1
Speak with the Verizon customer service and request that the customer service person provide you with the unlock code for your Verizon phone. If you are at the end of your contract or have had your phone for a while, Verizon will give you the unlock code. Request that Verizon cancel your service and pay any outstanding balances.
Step 2
Unlock your Verizon phone by gaining access to an unlocking code through a third party. You will have to pay for the unlocking code but once you have it you can type it into your phone so that the phone will become unlocked.
Step 3
Take out the old Sim card from your Verizon cell phone. Find the location of the Sim card either on the side of the phone or in the back of the Verizon phone near the battery. Remove the Sim card.
Step 4
Place a Net 10 friendly Sim card into your phone. This can be purchased from Net 10 on the website or in a store that sells Net 10 products. Check with customer service to ensure that the Sim card will work with your phone. Put the battery back into the phone and slide the back cover on, or make sure that the Sim card is securely in the side slot of your Verizon cell phone.