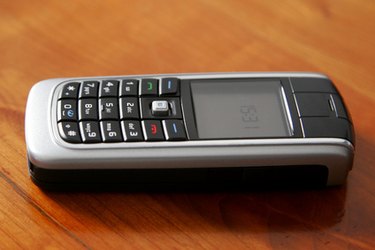 The BMW 330 comes with the capability of connecting to your cell phone via Bluetooth. This allows for hands-free communication while driving. In order to use Bluetooth, however, you need to pair the phone with the BMW 330 system. Both the BMW 330 and the cell phone must be Bluetooth-enabled in order for pairing to work.
Initial Pairing Between the Phone and the BMW
Step 1
Click and hold the "Send/Receive" button by opening the center console to the right of the driver's seat.
Step 2
Turn on the car and keep the button pressed for a few seconds, then release it. The display screen or radio (depending on your stereo option) will display "Bluetooth pairing."
Step 3
Navigate to the Bluetooth setting on your phone. This is often located by pressing "Menu," "Connection," then "Bluetooth." Press the option to allow your phone to find Bluetooth devices.
Step 4
Select the device that starts with "BMW." You will be prompted for a password. Enter the password found on the BMW Bluetooth Reference Card and press "Connect" or "OK." The phone will pair to the car.
Calling Using Bluetooth
Step 1
Press the "Send/Receive" button on the steering wheel, then scroll through the address book using the up or down arrows.
Step 2
Stop on the number you want to call and press the "Send/Receive" button again.
Step 3
Press the button one more time to hang up the call.
Step 4
Push the "Send/Receive" button on the steering wheel to answer an incoming call. Press it again to hang up.