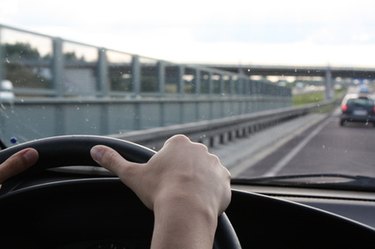 Driving mode is a feature available on several LG phones that automatically activates the speaker phone for voice recognition hands-free calling. This is an incredible convenience for those who wish to make and receive cellular calls while driving, because they can drive safely while communicating. If you want to switch your LG phone to driving mode, it's a very simple process that will take literally seconds, but could potentially save your car or your life.
Step 1
Power on the phone and navigate to the home menu.
Step 2
Open the "Menu" and then press the "Voice" button. Select "Driving Mode" from the menu.
Step 3
Turn off your radio and say the name of a contact in your phonebook or dial a number to make a call. Check your voicemail by saying "Voicemail."
Step 4
Turn driving mode off by closing the phone and holding the lower left button on the side of the phone for three seconds.
Tip
You have to train your phone to recognize your voice before it will work successfully in driving mode. The "Train Commands" option is found under "Voice Settings" in the "Voice" menu.