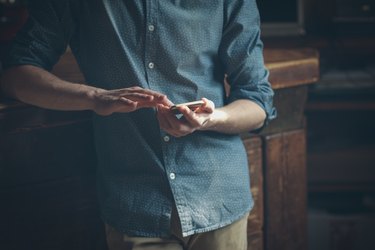 The MetroPCS Short Code Service is an instant way of receiving information by way of your MetroPCS mobile phone. By texting a keyword to a respective short code, users can receive updates on anything from sports, weather, news, entertainment and even social media. While some short codes subscribe the users to ongoing updates, most short codes can be used one time for instant information.
Step 1
Browse the short code categories on MetroPCS' website and locate a short code service you wish to use.
Step 2
Text the word "JOIN" or the alternate keyword to the number listed in the "Short Code" column. Read the Short Code's Program information to determine what keyword or information needs to be texted to the short code to be enrolled in the service. The keyword may vary slightly for each individual program. Be sure to check if there are subscription fees for the short code you are using, by checking the "Price" column.
Step 3
Unsubscribe from or stop the short code service by texting the respective keyword in reply to any message you receive in relation to the short code service. The correct keyword can be found using the program information.