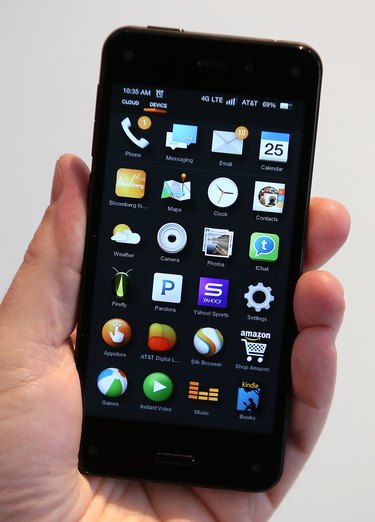 Keeping track of your cell phone minutes helps prevent nasty surprises on your monthly phone bill. You have several options for checking minutes, whether you have a traditional monthly subscription plan or rely on AT&T's GoPhone prepaid phone service. Minutes and data each have their own unique call numbers that you can use to quickly check your current usage levels.
Check Minutes or Data with a Monthly Plan
Step 1
Open your device's phone app or number pad. For example, iPhone users and Android users will touch the "Phone" app. Checking your minutes or data requires you to make a call in the same way you usually would, but to a specific AT&T service number.
Step 2
Dial "_3282#" on your number pad (DATA#) to check your data and text usage. Dial "_646#" on the number pad (MIN#) to check your minutes. Wait on the line until you hear confirmation of your request from the automated system.
Step 3
Check your text messages. When you call the minutes or data code numbers, it automatically requests a text from AT&T. The service delivers a summary of your minutes or data directly to your phone via text. If you do not receive a text within a few minutes, retry the call to send a fresh request.
Check Minutes with a GoPhone Plan
Step 1
Open your Web browser and navigate to the My AT&T home page (see Resources). This wWeb portal provides you access to functions related to your AT&T account, such as paying your bill, checking your usage or viewing detailed call histories.
Step 2
Enter your user ID and password to log in to the service. Your login is your 10-digit phone number, and the default password is the last four digits of the same number. If you've never logged in before, you'll be prompted to create a new password at this time.
Step 3
Click through the My AT&T pages to explore your usage. The Usage Summary page shows your data, the home page shows your minutes and remaining balance, and the Account History page shows detailed information about calls, data and refills.