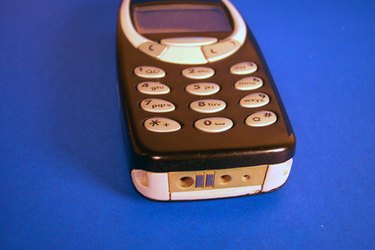 Reasons abound for wanting access to your cell phone records. You might want to analyze your cell phone usage, for example, or check to see whom other people on your service plan are calling. If you use Verizon as your service provider, you can access your cell phone records in several ways.
Current Billing Cycle
Step 1
Open the Verizon Wireless homepage in your browser. Hover the cursor over the "My Verizon" tab at the far right and choose "My Personal Account" or "My Business Account" from the drop-down menu.
Step 2
Register for My Verizon, if you haven't done so previously, to get online access to your account. Log in with your user ID or cell phone number and your password. Click "Continue."
Step 3
Choose the phone line you want to inspect (if you have multiple lines on your account) from the "LINE:" drop-down menu next to the phone icon.
Step 4
Click "View Usage" under the "Minutes Usage" tab.
Step 5
Scroll down and click the "View Details" links for calls, messaging and data.
Step 6
Print the details on your computer or select "Download Details to Spreadsheet" if you wish to have the data in spreadsheet form before printing.
Previous Bills
Step 1
Log in to your My Verizon account.
Step 2
Select "Bill" under the "Account" tab.
Step 3
Click on the billing period you would like to view from the drop-down menu under the Billing Statement label.
Step 4
Click on "Bill Details" if you would like to see call and data details.
Step 5
Print the details from the screen or choose "View and Print Bill" from the right-hand portion of the screen.