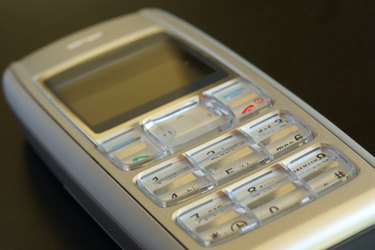 Almost all cell phone carriers now allow users to access their account information from an online account on the carrier's website. Online accounts are typically free and offered to customers of the cell phone provider. From their online accounts, customers can add or remove services, view recent bills, make payments, and even upgrade their phones. Many cell phone providers even offer discounts or incentives to users choosing to opt out of receiving paper statements and who choose to manage their accounts solely online.
Step 1
Go to your cell phone carrier's website in your Web browser. If you are unsure of the carrier's website, a search in your favorite search engine will typically yield its home page.
Step 2
Log into your online account from the link typically provided on the carrier's home page. If you do not have an account, you can easily create one by clicking "register." The account holder, or person whose name appears on the cell phone bill, can only register accounts.
Step 3
Choose the tab or link labeled "billing." From this tab, you can typically make payments, view charges and set billing options, such as reoccurring charges and paperless billing.
Step 4
Click on the link labeled "view bill" to view your latest bill. You may be required to select the month reflected in the bill. The bill displayed is a digital version of the same bill the cell phone provider mails to customers. The activity for each telephone number associated with the account is sorted on the bill by telephone number. The bill displays in full detail each call placed and received, each text and multimedia message sent and received and data usage for each telephone number.
Step 5
Scroll down to the "Data" section of the bill once the bill is displayed on the screen. Under the data section, every text message sent and received in the billing period will be displayed in chronological order. Beside each text message will be the date, time and number of the person that sent the message or to whom a text message was sent.