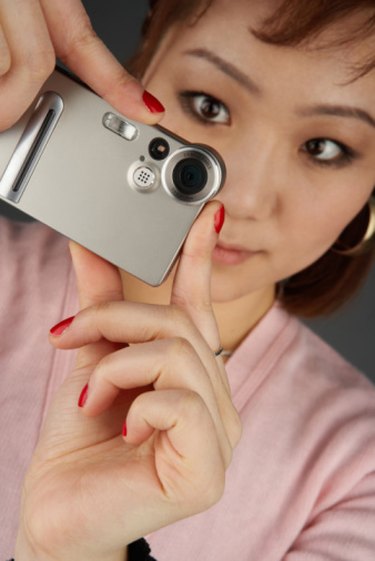 An unknown fact is that many digital cameras can be used as webcams. The digital camera needs to have a line-out feature as well as a video feature. If you own a Lumix DMC-FP2 camera, your camera already has those features. With a few easy steps, connect your Lumix to your computer and use it as a webcam. There are no other items needed other than your camera and USB cord.
Step 1
Connect the USB cord to the output of your computer. Connect the other end of the USB cord to an open USB port in your computer. One end of the USB cord fits into the output. The other end of the USB cord fits into the USB port of your computer.
Step 2
Open the lens cover that turns on your camera. Slide the lens cover to the side to open.
Step 3
Press the "Mode" button on your Lumix camera. It is located next to your LCD screen.
Step 4
Press the "Down Arrow" button until you reach "Motion Picture" mode. Click on the "Set" button on the "Motion Picture" setting.
Step 5
Open the program or online site on your computer. Select your Lumix camera as the video source for your program or online site.