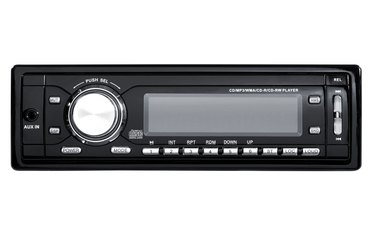 Usually, when you connect your MP3 player to your computer you use a data USB cable to send the music information from one device to the other. However, most vehicles do not have USB ports installed on the radio. If you want to use the USB port on your MP3 player to connect to a car you will likely need an adapter cable. The cable allows you to plug the MP3 player into either an auxiliary port on the radio or the cigarette lighter.
Step 1
Inspect the stereo in your car. If you have a new vehicle there may be a USB port. The USB port is roughly half-an-inch wide and a quarter-of-an-inch tall. A trident logo appears next to it. If you do not have this port look for an Aux port. An Aux (or auxiliary) is a circular port, the same size as the headphone port on your MP3 player.
Step 2
Connect the data USB cable into the MP3 player and plug it into the USB port on the car stereo. The stereo controls allows you to select the USB port as an input device. If you don't have the USB port but have an Aux port plug the MP3 player's USB to aux cable into the player, then connect the aux jack end into the Aux port. Like with the USB port you can select "Aux" on the car stereo.
Step 3
Connect the AC power adapter to USB cable into the MP3 player. The AC power adapter connects to the cigarette lighter, or AC power port, of your car.
Step 4
Adjust the radio on your car until you find a station with no broadcasts.
Step 5
Adjust the radio frequency display on the AC power adapter until it matches that of the radio. When you play the music from your MP3 player you can hear the music over the radio.