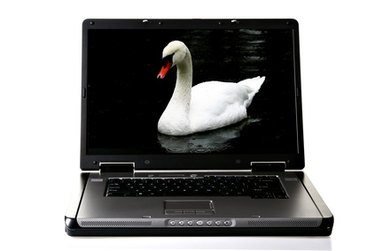 Temporary files are created every time you search the Internet. These files contain all video, audio, text or images that you view or download during an Internet session. Some design programs, like Adobe Photoshop and Premiere, also create temporary files for projects. If you would like to see all of the temporary pictures that are stored on your computer, you can view your computer's temporary files at any time.
All Temporary Files
Step 1
Open the Temp folder on your computer. To get to the Temp folder, click the "Start" orb to open the "Start" menu, type "%temp%" into the search box and click "Enter." When "Temp" appears in the list above the search box, click the "Temp" link to open the folder.
Step 2
Search for the temporary picture by name if you know the name of the picture. To search, type the name into the search box in the upper right corner of the Temp folder window and press "Enter." If the file comes up, double-click the temporary file to open the picture.
Step 3
Double-click the folder for the program that you believe the picture is saved in if you do not know the pictures title. Temporary files are divided into folders like "chrome" for Google Chrome temporary files, and "Adobe" for temporary files created in Adobe programs.
Step 4
Double-click the picture file when you find it in the folder. The temporary picture automatically opens in the program in which it was created or viewed.
Internet Explorer
Step 1
Launch Internet Explorer on your computer if you want to view the temporary pictures viewed in the web browser. To launch Explorer, double-click the desktop icon or go to "Start" and "Internet Explorer."
Step 2
Press the "Tools" button at the top of the Explorer window to open the "Tools" menu. Click "Internet Options."
Step 3
Switch to the "General" tab in the "Internet Options" window. Click the "Settings" button under "Browsing History."
Step 4
Press the button labeled "View files." All of the temporary files for Internet Explorer display in the window, including all picture files.
Tip
An alternate way to access the Temp folder on your computer is to go to "Start," "Computer," double-click the "C:" drive and follow the path: "Users>[Username]>AppData>Local>Temp," replacing "[Username]" with the username of the user whose temporary files you want to view. If you do not see the "AppData" folder when trying to access the "Temp" folder with this method, go to "Tools>Folder Options," switch to the "View" tab and click the radio button by "Show Hidden Files And Folders."