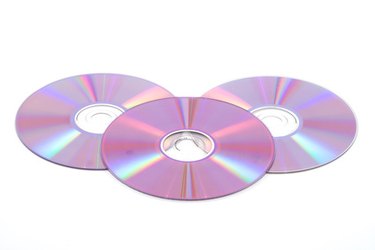 For a monthly fee ($8.99/mo.), you will receive two movies or TV shows/episodes by mail. When you're finished watching the movies--whether you watch them in one day or a month--you put them back into the mail and you'll receive the next two movies in your movie queue. However, you can also opt to have the movies streamed right your TV for no additional fee. With DIRECTV, you can choose from three different streaming players to watch your movies right away.
Step 1
Choose which streaming player you want to use--there are three currently available (as of June 2010) that are compatible with Netflix: Roku Streaming Player (starting at $79), Seagate FreeAgent Theater+ HD Media Player (starting around $119), and WD TV Live Plus HD Media Player (starting at $149).
Step 2
Plug your streaming player's plug into the outlet in the wall or a power strip.
Step 3
Plug the color-coded streaming player plugs into the appropriate color-coded outlets on the TV--the Video In/Out plug (typically yellow) and the two Audio In/Out plugs (typically red and white).
Step 5
Plug in your Ethernet cord from the router into the streaming player, if necessary. All of the players have Wi-Fi and wireless Internet access. If you have wireless, follow the on-screen prompts to set up the Internet.
Step 6
Select the show/movie you want to watch instantly from Netflix.