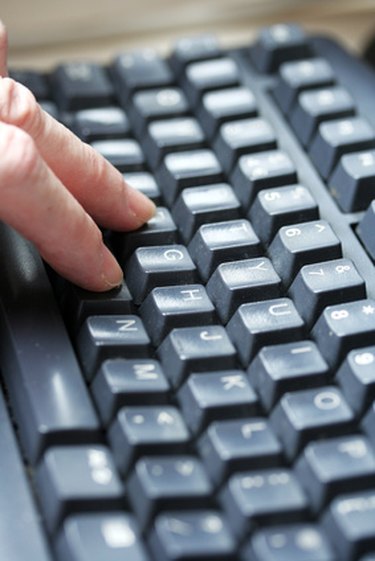 Logitech is a producer of computer controllers, including mice, video game controllers, wireless controllers and keyboards. If you have a wireless Logitech keyboard, you may occasionally run into trouble when the computer doesn't detect the controller. If this is the case you need to quickly troubleshoot the problem in order to begin using the keyboard again.
Step 1
Power down your computer, let it sit for a moment, then turn it on back on. Sometimes if you insert the wireless transmitter while the computer is booting up, the system may not detect it. Rebooting the computer can correct the issue.
Step 2
Check the wireless transmitter to make sure it is inserted completely into a USB port. If the transmitter is not completely in the port your keyboard isn't going to function.
Step 3
Click the "Start" button followed by "Control Panel" and then select the "keyboard controller" option. When the "keyboard" window appears, make sure to select the Logitech wireless keyboard as your default keyboard.
Step 4
Insert the driver installation CD into the computer. If you have not installed the drivers yet (or if the drivers have been removed) the keyboard doesn't function because the computer doesn't know how to communicate with it.
Step 5
Replace the batteries in your keyboard. Although the batteries are usually good for a few years, it is possible they are out of power.
Things You'll Need
Wireless transmitter

Driver installation CD