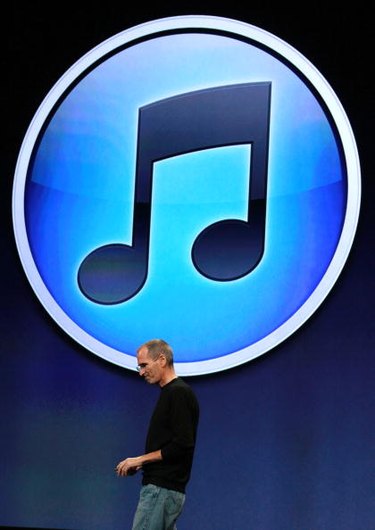 The iTunes Store incorporated into Apple's iTunes software enables users to rent movies to watch on their PC or Mac, or on a portable Apple device (an iPhone, iPod Touch or iPad). If you are experiencing problems downloading rented movies, there are a number of possible causes to investigate. Once you have successfully worked out what the problem is, you can begin working on a fix.
Connectivity Issue
First and foremost check that you have an active and working connection to the Internet. Visit several other sites and download a number of test files to check that there is nothing wrong with your connection. If there is a problem, it could be due to the outside line, so check the current status of your Internet service provider via its official website or helpline. The problem could also stem from an issue between your computer and the router. Try downloading and installing the latest drivers for your wired or wireless network adapter, resetting your router (check the user manual for full details) or connecting from a different device.
iTunes Issue
The iTunes Store is occasionally down or unavailable, in which case you would be unable to access or download content from it. To check on the status of the iTunes Store, visit the Apple iTunes support pages online at apple.com/support/itunes. If the service is unavailable, an announcement will be displayed. A quick search on a real-time service such as Twitter would indicate whether other users are having trouble accessing the iTunes Store and movies stored on Apple's servers.
Account Issue
Check that you are logged in using your Apple account and have authorized the computer to access purchased content from the iTunes Store. This can be done through the Store menu. Click the "Downloads" link on the left underneath iTunes Store to see a list of content that the current account is authorized to download and watch. You may have to re-enter your email address and password. If the film has already been downloaded, it appears under the "Rentals" link on the left.
Other Issues
Make sure that you have enough free space on your computer or device to download and play the movie. If you share the computer or device with others, check whether someone else has already downloaded and viewed the film. The official support pages on the Apple website provide further help and assistance if you are still experiencing problems.