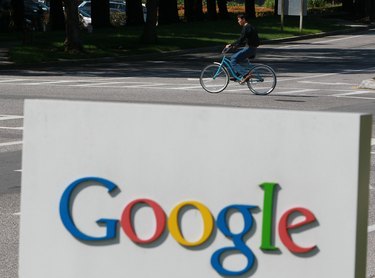 The satellite view in Google Maps provides a layer of satellite photography that can be overlaid on top of more traditional vector-based maps. It can be toggled on and off by clicking the "Satellite" button in the top right-hand corner of the Google Maps interface. If there is a problem with the Satellite view or it refuses to load, there could be an issue with your Internet connection, with the servers hosting the content or with your Web browser.
Check Internet Connection
Check your Internet connection is working properly by visiting other pages and sites. An unstable connection may be able to load standard maps but not the satellite tiles, which require more bandwidth and a faster connection. If you suspect your Internet connection is not operating correctly, get in touch with your Internet Service Provider, or visit the ISP's official website for support and troubleshooting resources.
Check Google Maps Status
Occasionally there is a problem with the Google Maps service, which means parts of it become unavailable to users. Check the status of Google Maps via the official blog at google-latlong.blogspot.com or the official Google Twitter feed at twitter.com/google, where service updates and news are displayed. If there is no sign of service disruption there, visit the Google Maps Help Forum to see if other users are experiencing similar problems.
Clear the Browser Cache
Issues with temporary files in the Web browser cache can cause problems with Google Maps loading all of the data it needs to. Clear out the temporary cache from your browser to see if this makes a difference -- the exact method varies from browser to browser, but you typically access the feature through the Options or Settings screen. Consult the help documentation supplied with the browser for detailed instructions.
Extensions and Updates
Browser extensions and plugins can interfere with certain Web pages and prevent some or all of the content from being displayed. Disable the extensions and plugins associated with your Web browser one by one, or load Google Maps in a different Web browser to see if this resolves the issue. As a general rule, when troubleshooting Web page problems, make sure that the browser itself and any extensions or plugins you have installed are regularly updated. If you are still experiencing issues, post a message stating as much information about your problem as possible in the Google Maps Help Forum.