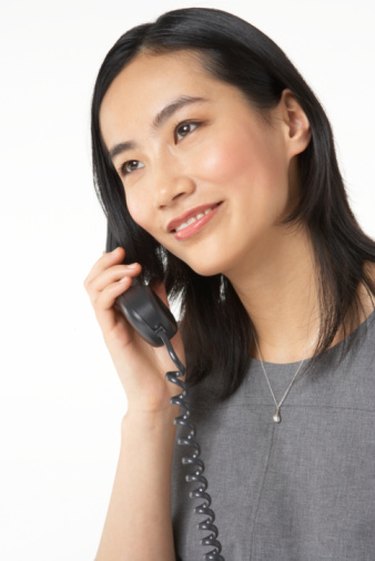 It can be annoying or even threatening to receive calls on your landline from a private number. In the past, it was difficult or impossible to find out the phone number of those private callers without a court order. But with new technology, there are now ways to reveal private numbers on a landline. There are companies that provide tracing services for small fees. There are also ways to block private numbers from being able to call you without revealing who they are.
Step 1
Contact your phone company and see if they offer Privacy Manager. This won't reveal private phone numbers, however, if a private number calls you, they will hear a recording. The recording will inform them that they must state their name before the call will be connected. You will then see the name or number on the caller ID.
Step 2
Sign up for TrapCall. With TrapCall, any private number to your landline is routed to the company. TrapCall will then trace the call and provide the information to you. They have several different pricing options ranging from $4.95 a month to $24.95 a month. The cheapest plan offers caller ID unmasking, which would reveal private numbers.
Step 3
Utilize a call trace. If a private caller makes any threats or is harassing, push *57 after you hang up. This will not reveal the private caller's number to you, but the phone company will send the information to the local police. If you want to press charges or file a formal complaint, the police will reveal the information to you.
Step 4
Inform your landline phone company of the private calls. Phone companies have an Annoyance Call Bureau where you can lodge complaints. The phone company may decide to put a "trap" on your phone to catch the private caller's number. Again, the information is provided to the local police department.
Step 5
Try 69. Depending on your phone company, using 69 may allow you to learn the number of a private caller. In some areas, though, the service will only call back the last number called. Check with your phone company.