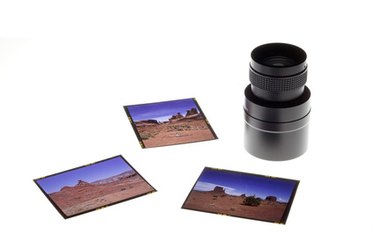 Photos create a still image of events, people and places. These still images have evolved from black and white photos to Polaroid photos and now to digital photos, making photography easy and convenient. Whether you're using a Mac or PC, your digital media is easy to find, edit, store and print from your computer. With computers offering pre-installed media programs, both Mac and PC offer assistance for your photography needs.
Finding Photos on a Mac
Step 1
Click on iPhoto from the home dock. Mac operating systems store all digital media in iPhoto. This program allows users to create digital postcards, edit photos, add colors and images and add text and music to digital albums.
Step 2
Find photos from a digital camera. When a digital camera is connected, iPhoto will automatically open and download all photos found. To find a particular photo, use the search button on iPhoto to find pictures.
Step 3
Find photos downloaded from the Internet. From the home dock, click on the "Finder" application. Finder allows you to search your entire computer for photos or other media. To find a photo downloaded from the Internet, select the "Downloads" folder in the finder menu to find recently downloaded images.
Finding Photos on a PC
Step 1
Click "Start" to find Windows Media Center. Open Windows Media Center. Windows Media Center is the default media player for photos and videos on a PC. Like Mac, Media Center allows users to edit, store and find their digital media.
Step 2
Select "Photos and Videos." Photos from your digital camera will be stored in Media Center.
Step 3
Select the "Search" button. The "Search" button will allow you to search for photos by folders, date and tags.