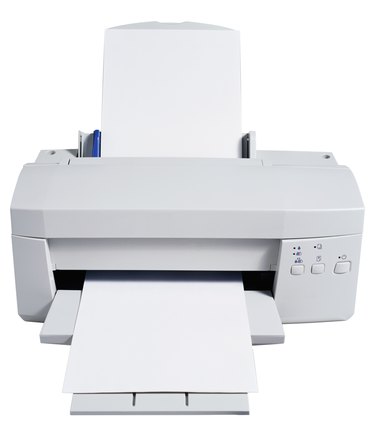 As the ubiquitous word processor on computers at home and work alike, Microsoft Word is familiar to just about everyone who works on computers. Many people do not know, however, that Word offers quite a few options beyond standard single-column text documents. Among these is the creation of brochures using a combination of text and graphics. The process of creating and printing a brochure in Word is relatively simple with a few layout adjustments.
Step 1
Open Microsoft Word and create a new file by selecting "File > New Blank Document" from the application menu.
Step 2
Determine the style of layout your brochure will have before applying anything to the layout. A typical tri-fold brochure comes in either an accordion fold or a barrel fold. Your choice will determine which images and text appear on which panels of the brochure.
Step 3
Select "File > Page Setup" from the application menu. This will bring up a page-setup dialogue box. Switch the page orientation from "Portrait" to "Landscape," or the icon that displays the page being viewed on its side, as a brochure would be.
Step 4
Select "Format > Columns" from the application menu and set the number of columns to three. You can also add lines between your columns for folding marks if desired.
Step 5
Add your text, keeping in mind the layout you want your brochure to have. A barreled layout would have one full Word page be the inside pages of the brochure, with the left-most page on the left and the right-most page on the right. The second full Word page would have the cover of the cover of the brochure on the right-hand column and the back of the brochure in the left-hand column.
Step 6
Add any images you want for the brochure by selecting "Insert > Picture > From File." Word is somewhat limited in its ability to handle art, so stick to common file formats such as .JPEG, .GIF or .TIFF.
Step 7
Select "File > Print" from the application menu. Adjust the print settings for double-sided printing if your printer supports it. If not, set your printer to print pages 1-1, then re-insert the page with the printed side up and the page inverted, with the printer set to print pages 2-2. This will ensure the correct layout for the print job.