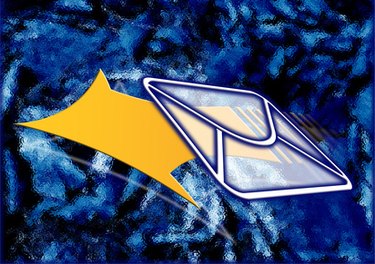 The average printer is designed to print on plain paper, but you can easily print envelopes using your home or office printer. There are different sizes of envelopes used for different purposes, sized according to the paper that is going to be placed inside. Word processing programs have features that allow users to print standard or customized envelopes, including the A7 envelope. An A7 envelope has dimensions of 5 1/4 inches by 7 1/4 inches.
Step 1
Decide which program/word processor you are going to use. If you are using Microsoft Word, click on "Tools," "Letters and Mailings," and then "Envelopes and Labels." Select the "Envelopes" tab and customize the size of the envelope. Click on "Options," and then browse through the list of envelopes. If there is no "A7" envelope among the list of options, select "Custom Size," and then type the width and height of the envelope--"5.25" and "7.25."
Step 2
Type the "Return Address" and "Delivery Address" of the envelope. Save the document to your computer and prepare to print. Load the envelope/s in the tray properly to avoid paper jam.
Step 3
Print the envelope. If you want to add the envelope to the document that you have, select the "Add to Document" option in the "Envelopes and Labels" dialog box. This shall add the envelope to your letter document, which appears as a first page before the beginning of your letter document. If you simply want to print the envelope but do not want to add it to your letter, click "Print."