Millions of Facebook users share their images over the social networking site each month. As long as a photo is public on the site, a user is allowed to print the image. Photos can be printed from a home computer in just a few moments. As of late 2010, Facebook users can also use Kodak picture kiosks at a Target store to print their image on photo paper or gifts, such as calendars and greeting cards.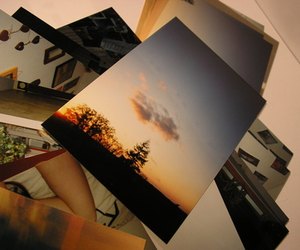 Printing at Home
Step
Log in to Facebook and find the images you want to print. Right-click on an image and select "Save As."
Step
Save the image to your computer's desktop.
Step
Go to your desktop and right-click on the image.
Step
Select "Print."
Printing at Target
Step
Locate your nearest Target store with a photo center. If you are unsure about where the nearest store is, user the "Find a Store" link on the Target website.
Step
Go to the Target store and log in to your Facebook account on one of the store's Kodak kiosks.
Step
Select the images that you want to print. You may print images from your own photo album, as well as your friends' photo albums.
Step
Pick up and pay for the images from a member of the photo staff.