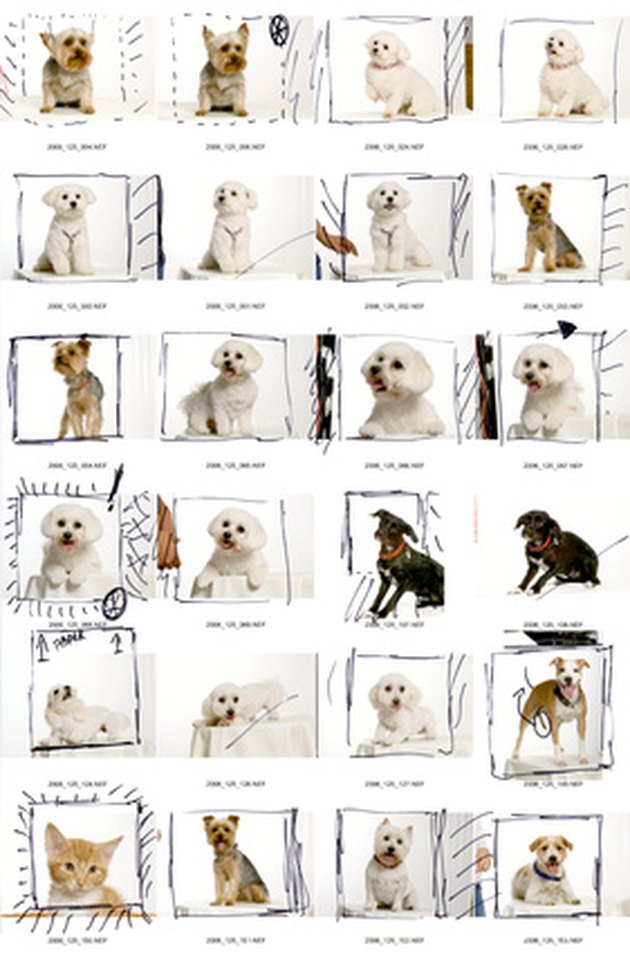 A contact sheet is a single print containing multiple images, traditionally created from a roll of film. Photographers use contact sheets to preview photos before choosing which ones to print. If you want to create a contact sheet for yourself or a client, you can do so using the tools included in the Windows operating system. You can print your contact sheet as a PDF for easy sharing via email or the Internet.
Step 1
Organize the photos that you want to include in your contact sheet into a single folder. After you have done this, open the folder containing the images.
Step 2
Press "CTRL" and "A" to highlight all of the images. Click "Print" in the toolbar located at the top of the folder.
Step 3
Drag the scroll bar on the right all the way down. Click "Contact Sheet" to select the contact sheet layout.
Step 4
Click on the drop-down menu labeled "Printer" and select your PDF printer. If you don't have a PDF printer driver installed, there are many free options available online.
Step 5
Select your paper size and image quality from the drop-down menus. Paper size determines how many photos you can fit onto your contact sheet. Standard letter-sized paper will hold 35 images, legal-sized paper will hold 45 images and tabloid-sized paper will hold 60 images.
Step 6
Click "Print" to generate your PDF file. Give it a name and save it in your desired location.