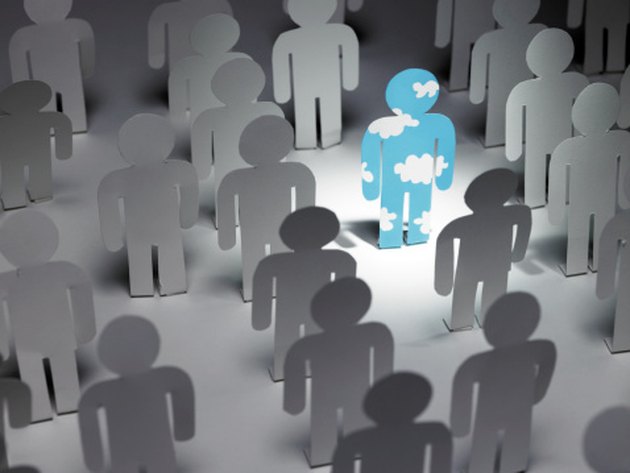 With every program that is developed a new file type is created. In some cases, computer software will allow you to choose from multiple file types when you save a file. Adobe Photoshop, a graphic design software, has the capability to save to a variety of different file types depending on your needs. Two types of files created with Photoshop are PSD and EPS files.
File Extension
A file extension appears after the period in a file name. A computer's operating system uses the file extension to determine which program to use to open the file. Depending on how you save the file, Photoshop can create a multitude of different file extensions. A Photoshop file can be saved as a PDF, PSD, EPS, JPEG, GIF or PNG. Each file type will determine the saved file's function when the creator or another user reopens it.
EPS
EPS stands for "Encapsulated PostScript" file. An EPS file can include any number of style elements including graphics, text and photographs. Once you save the EPS file, you can incorporate the document into another design element. As an example, if you would like to send a company logo to a printer so that it can be used on corporate letterhead, the EPS file would be perfect. It will not allow the user to manipulate the original artwork, but it will allow the user to scale the image without losing image quality.
PSD
PSD stands for "Photoshop Document." This is the native file type for Photoshop. The PSD file contains all of the original file information including the various text and image layers. Opening a PSD file would give you access to all of the content within that file. If you wanted to change the artwork you created or send it to someone else to edit or tweak, you would want to send them the PSD file as this will allow the most freedom of manipulation.
PSD vs. EPS
The primary difference between the two file types is the freedom to edit. The PSD file gives you complete flexibility over the document while the EPS file is limited. Consider what the end purpose will be. If another user will need complete control then you will want to use the PSD file. If you would like to send someone a completed piece of artwork for printing then you will want to use the EPS file.