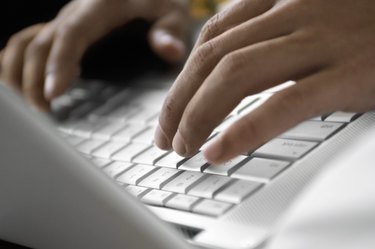 Is your computer acting strange after you've installed a new program? Take a deep breath. If you don't have a Mac, system restore is a way of traveling back in time to erase changes made to Windows during software installations, file downloads and the like. Mac users claim not to need it. Be sure you have tried other reasonable measures before stepping into the system restore "time machine."
Step 1
Reboot your computer before doing anything else. Be sure to save open files and close programs before proceeding. Frequently a fresh start will fix the problem. Try the functions that weren't working. If they work, you're all set unless the problem reoccurs. If not, download and install Ccleaner from http://www.ccleaner.com/. Follow the onscreen instructions. It is freeware and does a good job removing unwanted files from your cyber "attic."
Step 2
Run your anti-virus program's scan. If you are unsure how to do this contact your computer's warranty provider or the person who helped install the program. If you know the name of your anti-virus program, check the company's Web site for help. Typically you can select the program from the Start menu and look for a button that says "Scan." Once the scan is finished try the problem files or program again. If this does not help, system restore is the next option.
Step 3
Go to "Start." Select "All Programs." Scroll down to "Accessories" and click to open the folder. Find and select "System Tools". Look for and select "System Restore" from the list of options.
Step 4
Click "Next" to proceed to the Restore Point dialog page. It will present you with the most recent restore dates available. You might or might not have a restore point for yesterday's date. The computer creates restore points when asked to or after making potentially problematic changes, such as installing software updates or deleting programs.
Step 5
Select from the dates offered, or check the box marked "Show me more restore points." Select a restore point and click on "Scan for affected programs." This will let you know if Windows recognizes software that might be affected by using the selected restore point. Most programs are easily re-installed, but it is best to know what to expect beforehand.
Step 6
Click "Next" when you are satisfied that you have the best restore point. Select "Finish" on the next page and wait for the changes to be made. The computer will restart to complete the changes. Once it has returned you to your desktop try the problem areas again.
Things You'll Need
Windows (any version post XP)

Internet connection (optional)