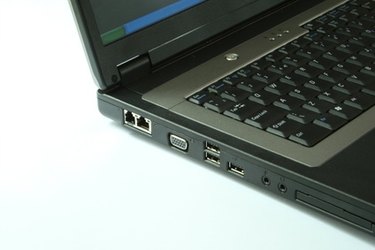 The Portable Document Format (PDF) was developed by Adobe Systems to allow for the simple distribution of fixed-layout documents across a wide range of operating systems and platforms. As long as you have the free Adobe Reader software installed on your computer, you can view and print any PDF file. To work with the contents of a PDF file, however, the commercial Adobe Acrobat application must be installed on your system. As long as this program is in place, saving individual pages from a PDF file is a quick task.
Step 2
Click "File" in the top menu bar and select "Open." Locate the PDF file you want to open, and then double-click its icon to open it in Acrobat.
Step 3
Click "Document" in the top menu bar and select "Extract Pages."
Step 4
Enter the numbers of the pages you want to save as PDF files. By default, the range of pages will be saved as one new PDF file. To extract a range of pages and save each page as its own PDF file, check the box labeled "Extract Pages As Separate Files."
Step 5
Click the "OK" button to extract your selected page(s).
Step 6
Click "File" and select "Save" for each newly created PDF. Give each file a name, select a save location, and then click the "Save" button.