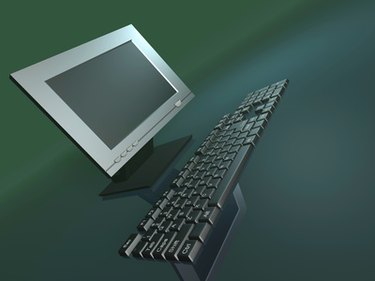 Microsoft Outlook is a computer software program. Outlook offers several services such as email management, an address book, notebook, a web browser and a calendar where you organize future meetings and plan your schedule. It's included in the Microsoft Office suite of programs along with Microsoft Word, Excel, and PowerPoint.
Search
Microsoft Outlook comes with an integrated search function that allows you to quickly find whatever you're looking for. Search using keywords to find e-mails, contacts and dates. This feature can be used in any of the Outlook programs, including Calendar, Task Manager and Contact Manager.
Security Features
Microsoft Outlook has a few enhanced security features to protect your email account from predators. This also includes protection from junk and phishing website email. Its built-in email scanner alerts you when you are sent something from an untrustworthy sender. You can disable live links and block senders through the security features.
Easy Organization
Because Outlook is an email management program, it doesn't just allow you to send and receive e-mails; it allows you to sync your email directly into your calendar or your contact list. You can make future plans by adding dates directly from your emails. Or you can send someone an email or text message as you are jotting down a note in OneNote, Outlook's note-taking program.
Connect with Others Easily
Microsoft Outlook Calendar allows you to share your calendar with anyone that you choose. You can create, edit and manage an online Calendar for any of your important clients to access at their convenience. You can also share subscriptions and contact information. With the click of just one button, you can send anyone in your contact list a text message directly to their phone. Or send them a customized business card.
Enhanced Connectivity
Microsoft Outlook is more than just a program for your personal computer. Take it mobile by connecting it to your phone. You can read and send out emails, edit your calendar and take notes without being near your computer. Sync your Outlook account to your phone, and you can turn the calendar on your phone into a portable planner. Get alerts while you are out of the office on upcoming appointments.