At one time, Facebook group owners were able to attach their Google calendars to the group on a Link tab. This tab is no longer available in Facebook groups, but group owners can still take advantage of that functionality. By creating a new post that links to the Google calendar and pinning that post at the top of the group page, group owners can install a calendar in their Facebook group. Microsoft-exchange (Outlook on Office 365) and iCal users can link to their public shared calendars the same way, but Outlook sharing is limited and iCal does not allow for collaborative public calendars. Google calendar offers flexible sharing and access rights, allowing anyone with a link to view or edit the calendar.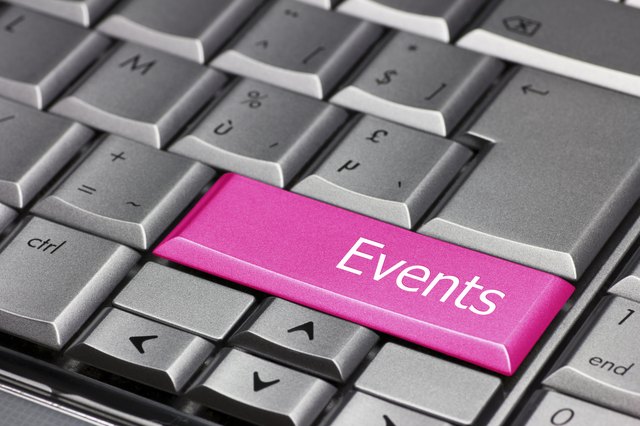 credit: jurgenfr/iStock/Getty Images
Link a Google Calendar
Step
Log in to Google Calendar. If you do not already have an account, you must create one.
Step
Click the drop-down arrow next to "My calendars" and select "Create new calendar" if your calendar does not yet exist, and then walk through the process of creating the calendar. Be sure to make the calendar public. For existing calendars, click its drop-down arrow and select "Share this Calendar." If your calendar is not already public, select "Make this calendar public."
Step
Click "Calendar details." Scroll down to the Calendar Address section and click the "HTML" button. Highlight and copy the link.
Step
Open your Facebook group in a new browser tab.
Step
Paste the calendar URL along with any introductory text into a new group post and post the message.
Step
Click the drop-down arrow on the posted message and select "Pin Post." The Google calendar link will be pinned to the top of your post list. Be aware that you can pin only one post at a time.
Transfer Group Events
Step
Transfer existing Facebook group events to the linked Google calendar by accessing the "Event" tab in your group.
Step
Click an event to access its page. Access the event menu by clicking the ellipses (...) button just under the event photo, and then select "Export Event."
Step
Select "Send to email" and choose your Gmail account. If your Gmail account is not visible in the list, you must add it to your account through Account Settings.
Step
Open the Facebook email in your Gmail inbox and click the "Add to calendar" link. Select your calendar options and save the event.