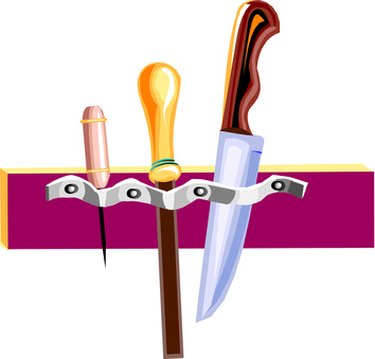 Toolbars are created to provide shortcuts to commonly used tasks. Windows programs have toolbars that come with the software and can be moved around within the application. They can be opened and closed with one or two clicks. Some applications, such as Internet browsers, give you the option to install toolbars from other sources besides the browser's makers. For example, a Google toolbar can be added to a Firefox or Internet Explorer browser.
Search Toolbars
Search toolbars are available from companies such as Google, Yahoo and Bing. These toolbars provide search tools, bookmarking tools and textual tools for a browser. Some search toolbars also provide sports and finance options for quick navigation and views of quotes, game scores and more.
Application Toolbars
When you install some applications, like the Microsoft Office Suite, an application desktop toolbar immediately appears on your computer. This type of toolbar contains buttons to quickly launch applications and frequently used tasks that appear on the Windows desktop.
Contextual Toolbars
Contextual toolbars provide shortcuts to commonly used menu commands. The same commands can be carried out through the menu, but the toolbar provides a shortcut to make the task quicker. These toolbars appear based on the type of work you're performing. For example, when you click on text in a graphics editor, a text toolbar will appear that will allow quick changes to fonts, text colors and other text manipulation options.