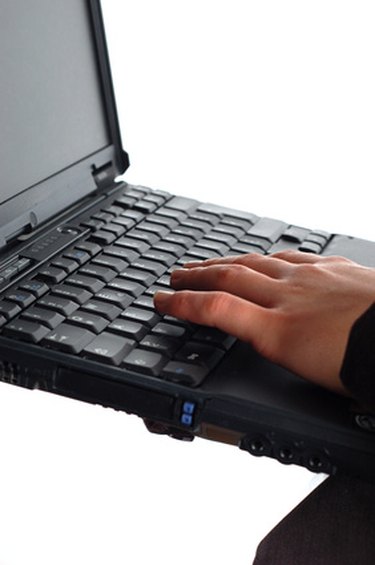 The function key, labeled "Fn" and located in the lower-left corner of your keyboard, is a useful feature. By pressing "Fn" along with one of the numbered function keys at the top of the keyboard (F1 through F12), you can adjust your screen brightness, enable and disable your touchpad or wireless modem, lock your computer and complete a variety of other tasks. These keys will not work if the "Fn" key is not pressed along with them. While the "Fn" key itself does not turn on and off, there are settings that can make it behave differently, or seem to be disabled.
Step 1
Click "Start," then "All programs" or "Programs," then "Toshiba."
Step 2
Select "Utilities," then "Accessibility."
Step 3
Place a checkmark in the box to make sure the "Fn" key will work whether you press it simultaneously with the F1 through F12 keys or immediately before pressing those keys. Customize the other options on the screen, then click "OK."
Step 4
Test your "Fn" key. One of the easiest ways to do this is by pressing "Fn" and "Esc" at the same time. This toggles the sound on your computer on and off, and will show a speaker icon on your screen if it works.
Step 5
Press "Fn" and "Num lock" at the same time if the "Fn" key still does not work. Use the "F11" key if your laptop has no "Num Lock" key. Test the "Fn" key again, using the same method as in Step 4.
Step 6
Locate a licensed repair technician if the key still is not working. A hardware issue may be at fault.