In a June 2011 interview with "Business Insider," LinkedIn co-founder Reid Hoffman said he originally envisioned the site as a way to more easily connect professionals with information and each other. LinkedIn is home to more than 120 million members who use the social networking platform to do just that. LinkedIn provides these professionals with the online opportunity to network with friends, associates, and past and present co-workers or colleagues.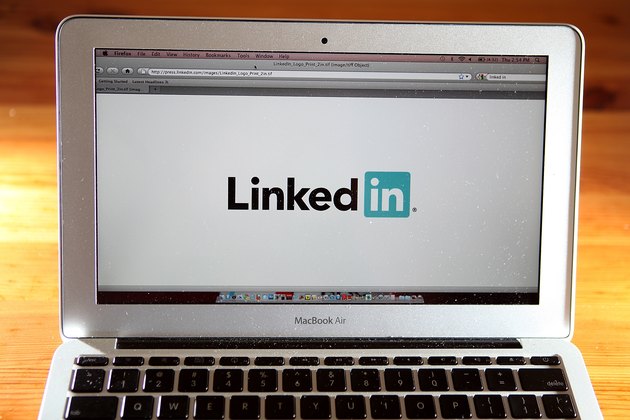 Overview of Colleagues
Colleagues are LinkedIn members who work or have worked at the same company as you. When you join LinkedIn you create a profile that includes information about your current and previous jobs. Other users do the same, thereby allowing LinkedIn to group members by company and allowing you to search for and connect to your past and current colleagues. These colleagues can be your boss, team members or employees who never met face to face.
Connecting With Colleagues
LinkedIn provides you with a few methods of connecting with colleagues. Once you log in to your LinkedIn account, you can easily use the search option to look for colleagues or you can click "Contacts" from the main toolbar, then "Add Contacts." Choose the "Colleagues" tab to see available colleagues grouped by company. Click on the company name and LinkedIn will produce a list of colleagues in the company. To add a colleague to your network, you simply check the box next to his name and select "Send Invitation." You can also choose "Companies" from the main toolbar then select the company you want to search from the drop down menu. By picking this option, you can see the colleagues you are already connected to and those you are not.
Benefits of Adding Colleagues
The benefits of adding colleagues -- former and present -- to your LinkedIn network are numerous. Your colleagues can provide recommendations based on their experiences with you. These recommendations can be used to help boost your profile and attract employers or freelance clients. Your colleagues may also provide a direct connection to job opportunities. They may be able to alert you of openings or put you in touch with a hiring manager or other person with decision-making authority that they know or are connected to in their own network.
Other Types of Connections
Colleagues are one type of connection in LinkedIn. You can also add friends, classmates and other professionals in your field to your network. These contacts can be located in a few ways. You can import your email contacts and have LinkedIn search for them or you can conduct a general search by name. Once you find the contact you know, you can send an invitation to them. If you find a contact you do not know directly, but would like to get to know for professionals purposes you can purchase a capability known as "InMail" that allows you to send private messages.