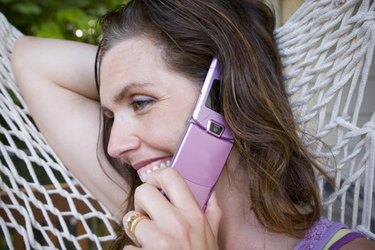 Your cell phone provides access to some of your most personal information, such as your home and work numbers. If it is an Internet-based phone, chances are you have it linked to your email account, which provides direct access to your online mail. Cell phone hackers steal your cell phone information and use it without your authorization. Hackers can also place calls using your cell phone account. If your phone has been hacked, contact your local FBI office and your cell phone provider to report it immediately.
Step 1
Log onto the FBI website and select the "Contact Us" link located on the upper left corner of the Web page. Select the "FBI Tips and Public Leads" form located under the Reporting Crime section of the Web page. This will take you to the tips and leads form to submit your report electronically.
Step 2
Enter your personal information, such as your name, address, phone number and email address. Provide details of the cell phone hacking. Give as much information as possible and click the submit button to send the report. To report this crime by phone call the FBI, at 800-225-5324.
Step 3
Contact a representative of your cell phone provider to make them aware of the crime. Get a new number and discuss eliminating any charges that have occurred as a result of the hacking.