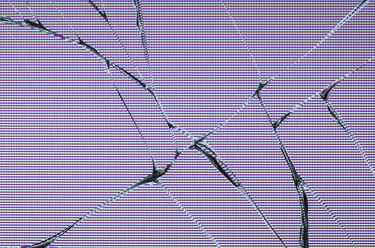 While the cost of TVs has gotten lower and lower, the cost of repairing a TV can be extremely high, depending on the severity of the problem. Labor fees contribute to the bottom line on repairs, as technicians need to be up to speed on the latest TV models. The decision to repair or replace a TV can be a difficult one, especially if you really like your TV. A story in the Erie Times News quotes a good rule of thumb from Consumer Reports. If the repair cost is more than 50 percent of the cost of the TV, don't do it.
Average Repair Costs
The Best Buy website has a list of repairs for flat screen TVs based on the national average as of June 2014: Panel - $1250; Main System Board - $350; Power Supply - $275; Control Board - $350; Cooling Fans - $335; Speakers $335, and Inputs - $335.
Size and Model Matter
TV repair costs will vary by location and the type of repair shop you contract to do the repairs. The size and type of TV you have will also factor in, with TVs 42" and up triggering the first price bump. There may be additional charges for plasma or LCD or LED models, but this is unusual. Older analog TVs, on the other hand, may also cost you more just because parts are getting harder to come by. If you own an analog TV, it might be better to just get a new TV and forgo repairs.
In-Home Service
The days of a TV repairman coming to your house and swapping out a few tubes are long gone. You can still get in-home service, but it's very expensive, unless it's included in an extended service plan you may have purchased when you bought your TV. Of course the extended service plan also adds to the overall cost of your TV.
Extended Service Plans
Extended service plans offer a variety of repair options based on the size or cost of the TV you purchase. They may include in-home or carry-in service, depending on the plan you buy. SquareTrade.com offers extended warranties for a TV in the $300-$399 range for $65.99 for four years of coverage. A TV costing $1000-$1499 will run $169.99 for the same four-year plan.
Mom and Pop TV Shops
Mom and pop TV shops may offer a better deal than a big box store like Best Buy, but you'll need to be sure the repair shop is authorized to work on your TV. Most shops offer a flat rate just to troubleshoot your TV (this fee is usually absorbed into the cost if you allow them to do the repairs), usually in the $50 to $100 range. Labor and parts are extra. For a list of smaller independent repair shops anywhere in the country, visit the TV.com website.