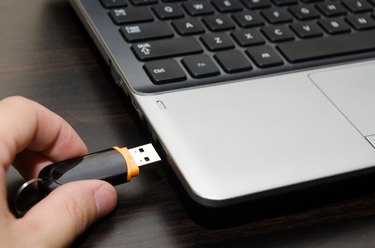 A USB flash drive (based around Universal Service Bus technology) is a compact, lightweight and micro portable data storage device. The increasing mobility of users such as independent tech consultants, academicians, working professionals and others has led to the increased use and popularity of flash drives. Depending on usage, user characteristics and needs, USB drives can be used for different purposes.
Transfer
A USB flash drive is used to transfer files, documents, photos and more from a desktop to a flash drive and vice-versa.
Store Files
Depending on the usage characteristics of users and storage capacities, USB drives are used to store files. Users can store PDF files, word processing documents, PowerPoint presentations and spreadsheets in 4GB or 8GB flash drives. Media and entertainment professionals can store large-capacity music videos, TV soap episodes, graphics–rich photos and even movies in 32GB USB drives.
Transport Data
A USB drive can be used by working professionals to transport data from place to place. Academicians and others can save their presentations and lectures on USB drives and use them in locations elsewhere.
Back-up Files
The USB drive can be used to save important files, photos, presentations and personal records as a back-up storage device. Password–protection functions available on most brand USB flash drives protect the integrity of important data.
Portability
The USB drive, due to its tiny size, compact specifications and lightweight characteristics, is the ultimate portable device.