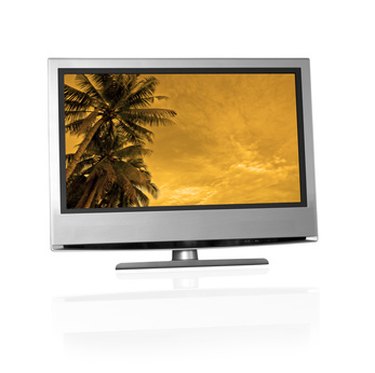 Many people would love to use their big screen LCD or plasma televisions as large computer monitors. The PC input on a TV will either be a VGA, DVI, or HDMI input. These outputs are are typically available on computers. There are adapters available as well.
Purpose
A PC input allows a person to connect their computer to their television. The image on the computer can be broadcast on the television with this input.
Benefits
The benefits of having a PC input to a television are largely a matter of personal preference. The obvious benefit is that you can get a larger display for your computer. This is a great option for those who play computer games and want a more intense experience. There are also a number of people who utilize TV tuner technology, which lets them watch television on their computer. With this input, they can put those channels back on their big screen.
Types
Some plasma and LCD television are fashioned with a VGA input. These are the same RGB style inputs that are found on a computer monitor. Others have a HDMI or DVI input, which are both digital. Sometimes a desktop or laptop is only fashioned with a DVI output and the LCD or plasma television only has a HDMI input available. There are adapters available to make the connection work.